J U S T J U L E S
'That's Whack'- Conspiracy theory, party card game.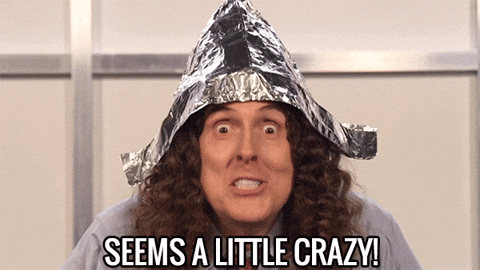 Together with my group members Julia, Anthea & Lani, the four of us will be focusing on a party card game that focuses on the central theme of conspiracy theories. 
Once we were put into our groups, my fellow group member Anthea suggested that we could ideate something to do with conspiracy theories. Then I suggested to the rest of the group why not create a fun, party-styled game, like Cards against humanity but make it all about Conspiracy theories and the biggest faux's the world has heard of/witnessed, something that is truly whack! 
From there, the name, 'That's Whack!' was built and we now have a rough draft of what exactly our game will entail. From here on it's a matter of taking on the feedback that was given by Chris & Richard in the previous BCM300 Seminar and allowing it…
View original post 1,097 more words